Nutrition Farming Podcast - Season 3 Episode 2 - Profit Building Strategies - Tips to Increase Farming Fun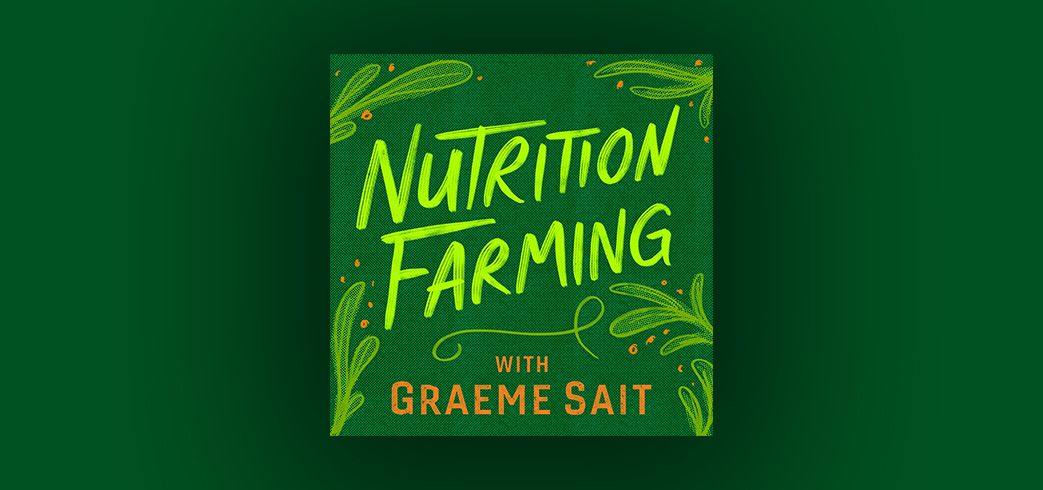 Hi everyone,
Episode 2  of Season 3 of the Nutrition Farming Podcast has just been published.
It is entitled Profit Building Strategies - Tips to Increase Farming Fun.
This two-hour special is jam-packed with with invaluable tips for increasing productivity, profitability and sustainability on the farm. It also includes Graeme's irrepressible humour and features a familiar focus upon the secrets of health, happiness and longevity. You can listen segment by segment (see details below), or you can treat yourself to a memorable two hours of education, entertainment and inspiration.
These segments include:
1) Nutrition Farming Tools @ 01:38 - an exciting new carbon-building strategy; the root causes of insect pressure; manganese and plant immunity; a new composting strategy.
2) Three Questions @ 28:02 - covering 1) the Ca:Mg ratio, 2) foliar urea and 3) fermentation for DIY fertilisers.
3) Humor @ 1:02:09 - three memorable jokes.
4) Health Help @ 1:07:08- the forgotten super-fruit.
5) Illuminating Interviews @ 1:28:34 - a remarkable water treatment technology.
6) Rewarding Recipes @ 2:02:40 - the profitability of pawpaw and a wonderful Green Papaya Salad recipe.
I trust you will find something of value in this month's episode. As always, thank you for listening and please feel free to share it with your friends and family, or leave a review if you enjoy it.

Warm regards,

Graeme

To listen to the Nutrition Farming Podcast, click one of the options below:

Apple Podcasts

Spotify

For all other platforms, click here