Nutrition Farming Podcast - Season 2 Episode 11 - The Power of Plant Growth Promotion - Part 2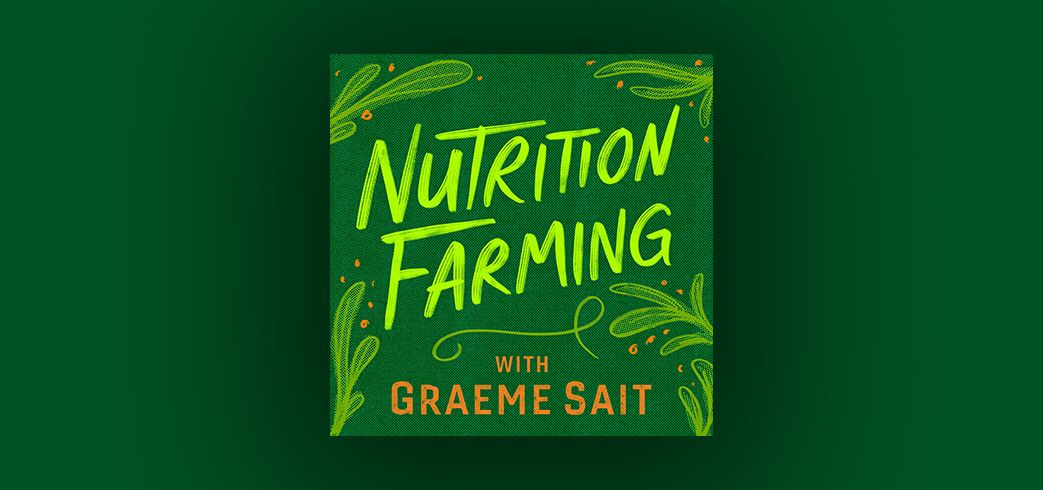 Hi Everyone,
In this, the penultimate episode of the Nutrition Farming Podcast for the year, I will continue our exploration of Plant Growth Promoters (PGPs). There has never been a greater need to consider alternative yield-building strategies in the face of the recent massive price hike in NPK fertilisers and farm chemicals. In this month's episode, we will focus upon chitinase and the capacity of this enzyme to boost protection and production. We will also look at liquid vermicast, and the exciting potential of this low-cost, DIY inoculum, as a PGP.
The human health component further illuminates pathways to avoid the death of desire. Here, we will consider the health and longevity benefits integral to the reclaiming of lost libido.
I trust you will find something of value in this latest offering. As always, thank you for listening and please feel free to share it with your friends and family, or leave a review if you enjoy it.
Stay happy and healthy,
Graeme
To listen to the Nutrition Farming Podcast, click one of the options below: