Nutrition Farming Podcast - Season 2 Episode 12 - Ten Tips to Reduce Input Costs - Chasing the Biggest Bang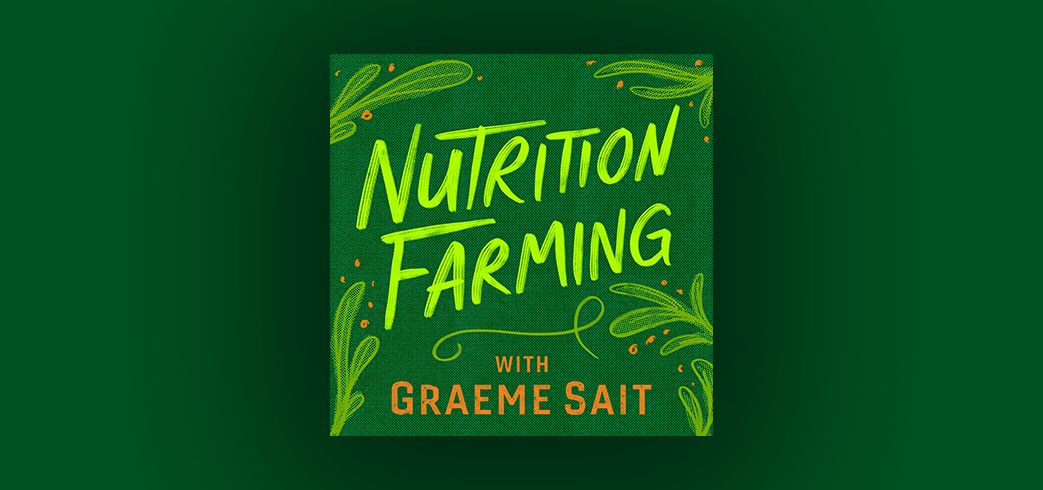 Hi Everyone,

Welcome to the final episode of the Nutrition Farming Podcast for the year. This last episode is entitled "Ten Tips to Reduce Input Costs - Chasing the Biggest Bang".

Recent astronomical rises in NPK prices and the increasing cost of farm chemicals signal a need to retune our strategies and explore alternatives. It's now time to consider fertiliser efficiency, review mineral requirements and optimise all inputs. It may also be time to recognise the role of soil life in your profitability equation.

In this final episode of Season 2, you will discover a host of tips and strategies to fast-track that super productive transition.

The final human health segment for this year focuses upon your home garden as your ultimate wellness tool. Here, you will recognise that building soil health in home food production can seriously enhance the health of your family, your community and your planet.

I trust you will find something of value in this latest offering. As always, thank you for listening and please feel free to share it with your friends and family, or leave a review if you enjoy it.

I'll take this opportunity to wish all of you a truly joyful festive season and a happy, healthy, fulfilling 2022.

P.S. I am still looking for a Personal Assistant who also has digital marketing skills. If you know of any likely candidates, please email me on graeme@nutri-tech.com.au.
Warm regards,

Graeme

To listen to the Nutrition Farming Podcast, click one of the options below:

Apple Podcasts

Spotify

For all other platforms, click here