Beautiful Indoor Plants with Big Green Monster Co.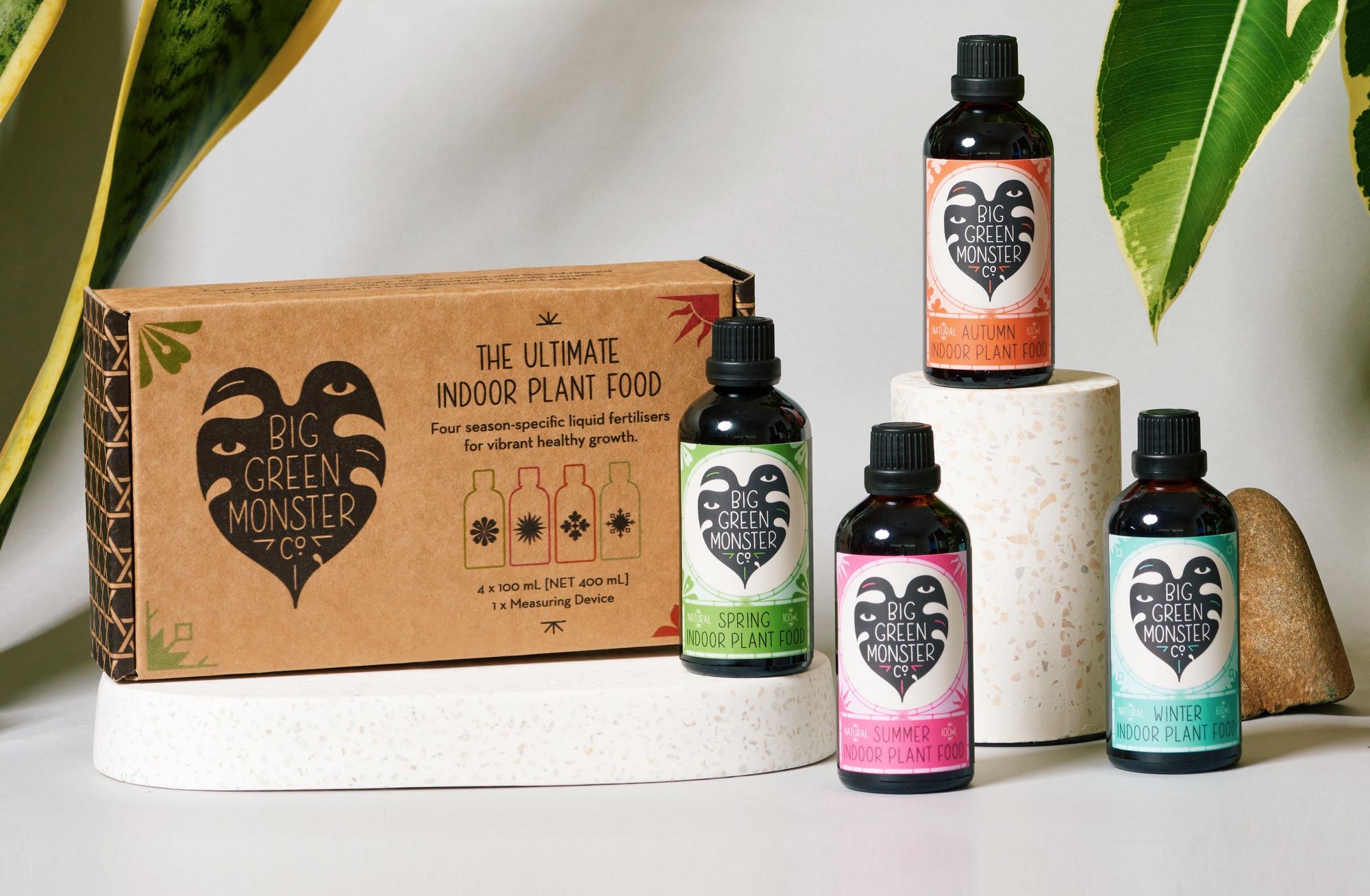 Dear Nutrition Matters readers,

I'd like to share some good news for the houseplant lovers amongst you. I have recently contributed to the formulation of a unique, seasonal nutrition program for indoor plants.

At the end of last year, my son Adam launched a new company with his friend Anna McGregor. They had developed an innovative concept for fertilising indoor plants, involving four individual formulations – one for each season of the year. I worked closely with them on creating this quartet, to ensure ideal delivery of specific nutrients relative to different requirements during Spring, Summer, Autumn and Winter.

Potting mix formulations typically contain minimum nutrition and that obviously depletes, as your houseplant grows. We were intent upon providing precision nutrition involving natural inputs, that cater to the plant's changing needs throughout the year. The result is a sophisticated, state-of-the-art plant food system that has not previously been available to plant lovers.

Big Green Monster Co. is the name of their company, and since its launch in November 2020, they have proven a genuine success story. I must admit to a sense of family pride in this achievement, particularly in relation to their wonderful packaging and graphic design. In fact, the complimentary kit I was gifted in November remains in pride of place on my office shelf and it will be difficult to ever discard something so attractive and well-crafted. I see this as the perfect gift for friends or family with a passion for indoor plants. It would be impossible to not be thrilled!

These formulations utilise advanced horticulture principles previously not available to the indoor gardener. They are super-concentrated, so all it takes is a 1 mL drop in a 1 L watering can, applied during your weekly watering routine.

Houseplants, and their soul-soothing effect, have become even more precious during lockdown. In this context, it has been heartwarming to see all the social media posts of these products in action. Vibrant, thriving houseplants beautify home spaces profoundly. In fact, it's my favourite form of interior decorating.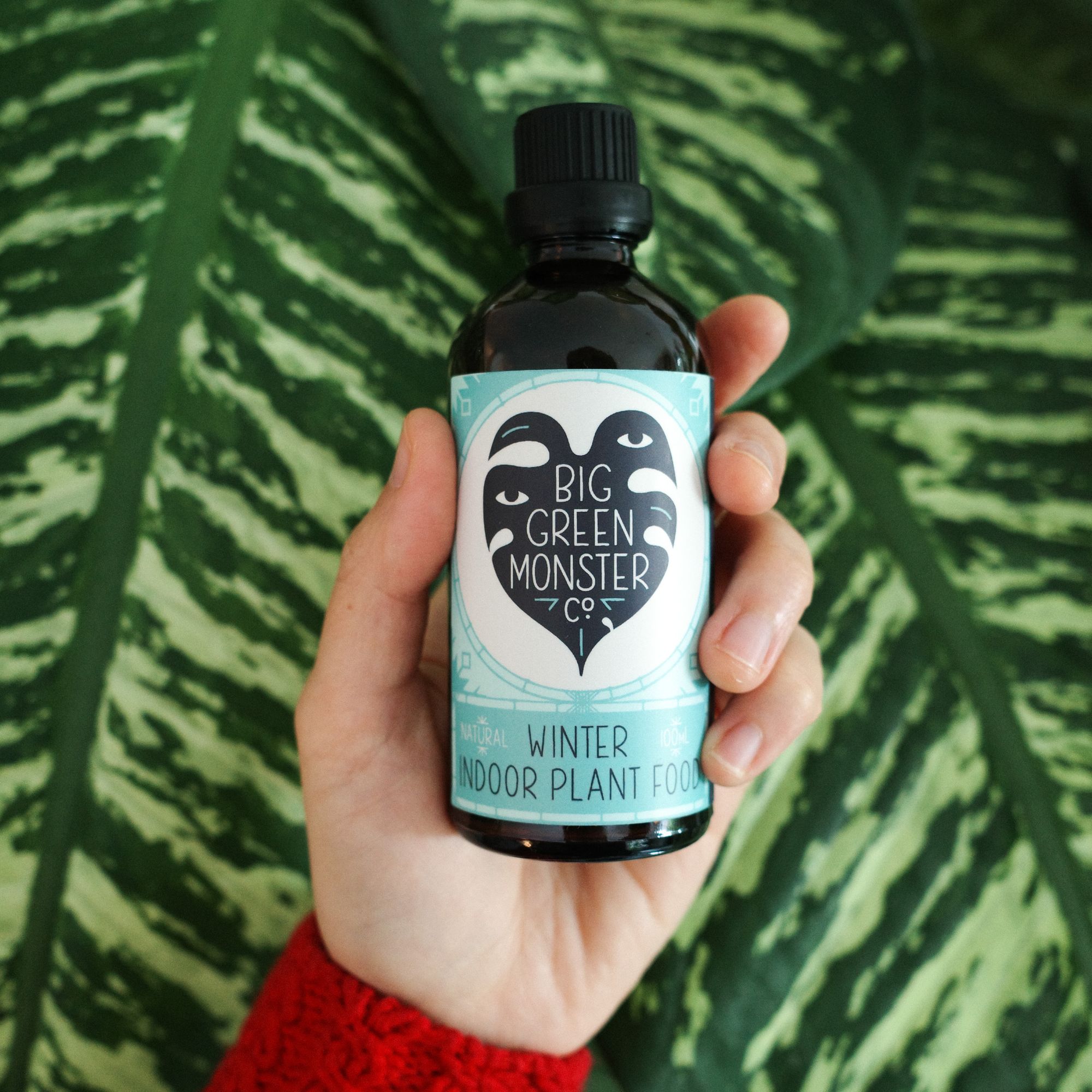 For a short time only, Big Green Monster Co. are offering the Winter formulation for individual sale. For those of you who are unsure of how to care for your plants in the down season, this is a great solution. The Winter formulation is an elixir for the darker, cooler months – it boosts photosynthesis and acts like a warm blanket to protect and nurture. Your plants will thrive with less sunlight, tolerate lower temperatures, become resilient against disease and enjoy a healthy dormant period.

You can get the Winter formulation for $18 on their website, sold individually for a limited time only.

If you would prefer the full, four seasons kit, for yourself or as a gift, then this option is also available on their website for $59. Each bottle makes 100 L of fertiliser, so the whole pack makes 400 L. It's a great deal for a year's supply of plant health and doesn't take up much room on the shelf.

You can order the whole box, or the Winter formulation on its own, from their website: biggreenmonster.co.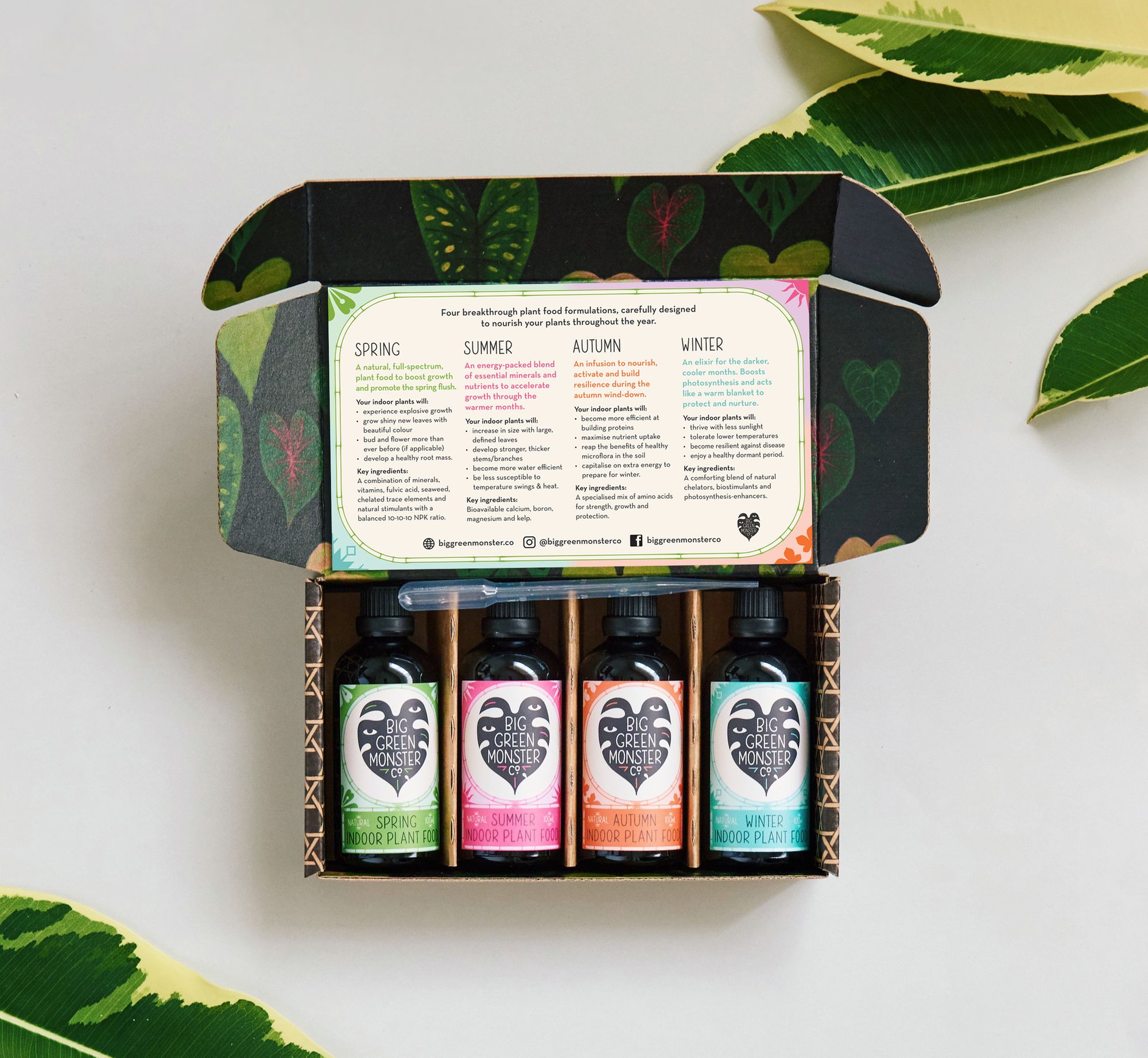 If you are interested in learning more about Big Green Monster Co., check out their website and social media pages, or send Adam & Anna an email on contact@biggreenmonster.co.

Please note, Big Green Monster Co. are currently shipping in Australia only. They are aiming to release in New Zealand, Europe and UK later this year – stay tuned if you're living in those regions!

I wish Adam & Anna, and Big Green Monster Co., continued success. Their innovation is well conceived and timely in a post-covid world, where healthy houseplants can offer much needed serenity and natural beauty during difficult times.

Warm regards,
Graeme